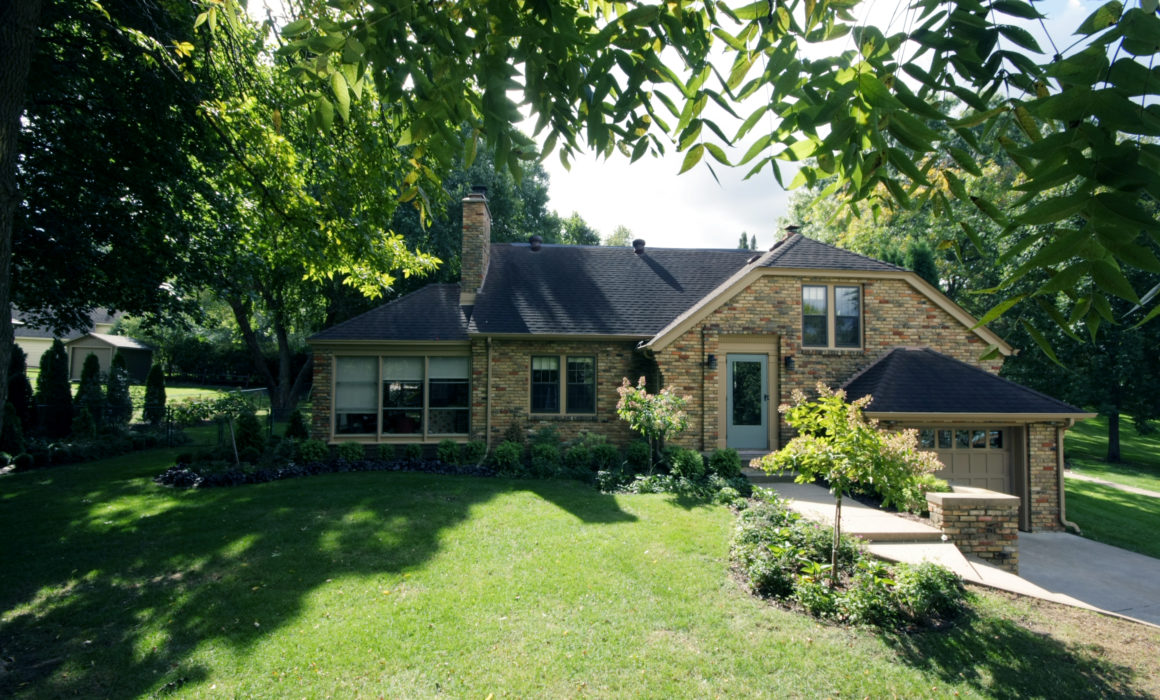 Before beginning a project, clients who have never worked with an architect before might have a lot of questions about what it might be like. Although we can guarantee you will enjoy your client experience at David Heide Design, we thought you might like to hear it from a client.
In this post, we interviewed a client about her historic cottage in Minnetonka, Minnesota and what it was like to work with the team here at our studio.
1. What was it like to work with our designers for your custom project?
Exciting and humbling. All of them had their own unique ideas and worked together to make my home an absolute stunner. I don't say that lightly. My family used to refer to our house as the "dark dungeon." The before and after results are incredible. Because I knew I was working with the best design studio for historic homes, I learned early on it was in my best interest to listen to them. Their amazing ideas came so effortlessly.
2. Did you have any worries going into this project? Was it scary to put your family home in someone else's hands?
Finding someone to restore and bring my home back to life was a daunting task. I had been looking for someone to help me restore the home for many years. When I met David, I knew within minutes of him walking in my door he was the one. His energy and his passion for what he does is contagious. He knew more about the house than I did!
Oddly enough I never felt like I was putting my home in somebody else's hands. They felt like family to me, yet I had just met them. The project was something everybody was excited about. While the project was in different phases I struggled to see the big picture. The team would come in and help me see the path we were on along the way. Funny how people think they are ready for a change and yet when things start changing they flip out… Never underestimate the comfort of knowing you are working with David Heide and his team.
Kitchen during construction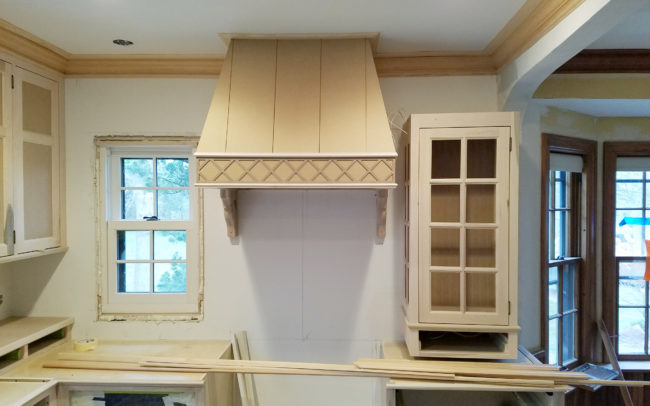 The completed project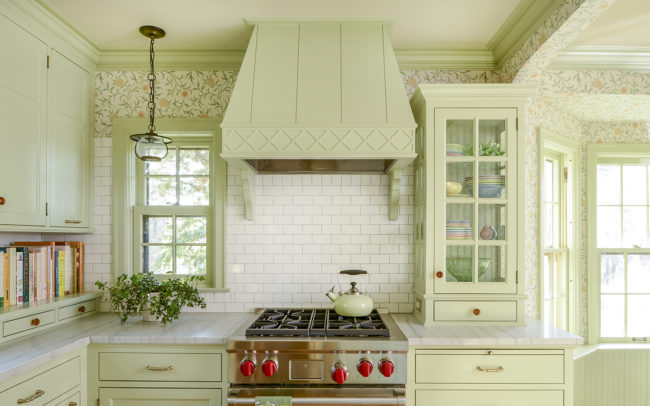 3. What was your favorite part of working with DHDS?
That's a hard one to answer. Getting to know David, Michael, Elizabeth and Chris and many other bonus people was a blast!  I loved our meetings where we discussed ideas and designs. They modernized the house and were able to keep all the charm plus add a ton more. You know the anticipation and excitement you feel at Christmas time?  That's the feeling I had throughout this project.
4. Did you learn anything in the process?
Oh yes. I've always had a respect for architecture and design. This restoration has brought it to a whole new level. David walked me through the project process, so I always knew what to expect. Trusting the process ended up being key for me.
5. Part of our mission is to "strive for timeless living spaces that are comfortable, functional, and designed specifically for you." Did we meet the goal?
Most definitely. The meticulous architecture details, colors and furnishings are all exquisite.  I love that they are timeless and everything is in line with the period the house was built. During the Parade of Homes Tour I was able to hear all the lovely comments. My family loved it.  Everyone did. Choosing David Heide design studio was the best decision I ever could have made. I am so grateful.
Thanks for the interview! See the images below for some Before and Afters of the project.