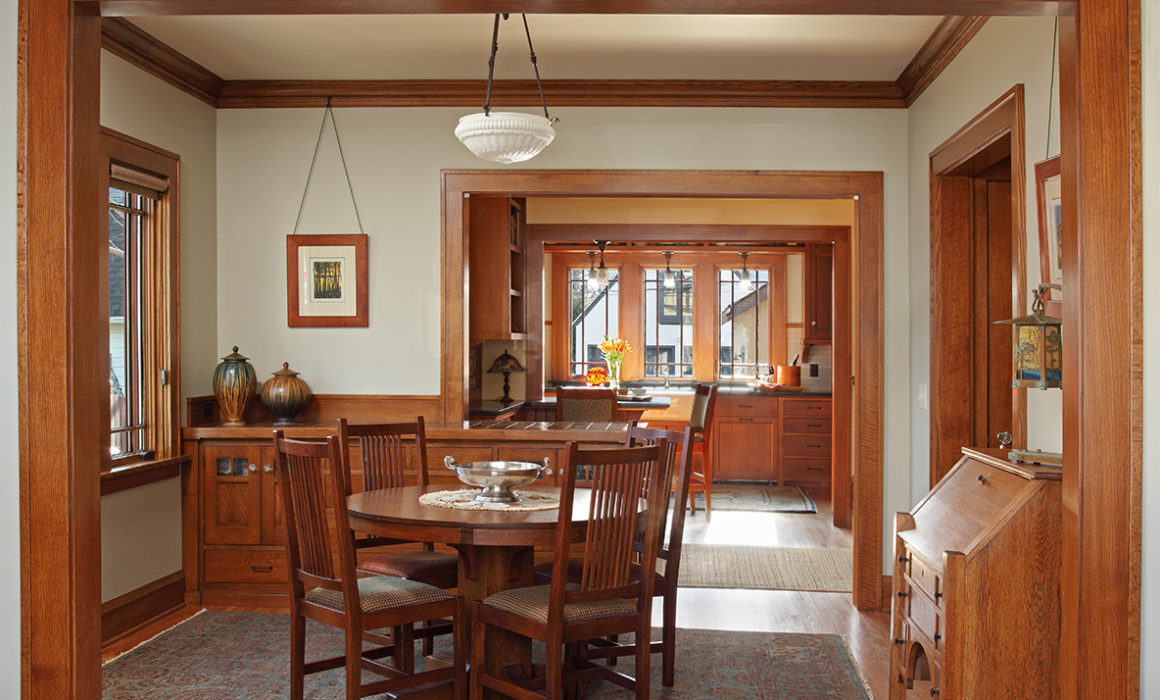 DHDS Featured in Downsize book by Sheri Koones
One of our projects was recently featured in Downsize: Living Large In a Small House by Sheri Koones. The book covers reasons why homeowners may want to move to smaller spaces, techniques they can use for doing it, and ways to make maximize space for full comfort in a new home.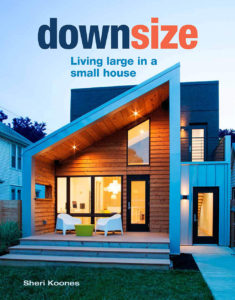 Downsize by Sheri Koones is important in the 21st century where the new motto is, "conserve, conserve, conserve!" Our clients Sandy and Tim in St. Paul wholly live by this motto. Below is an excerpt from the book about their project:
"The longer they lived in their 3,800-sq.-ft. house in Eagan, a suburb about eight miles south of St. Paul, Minn., the more Sandy and Tim began to feel that maintenance of the house and yard was more than they wanted to handle. So, after raising their children in the suburbs, they decided to move back to the city and downsize to a classic 1922 bungalow. The couple selected this house because they say it "had good bones." They also liked its proximity to the Mississippi River, a local college campus, and great walking and biking opportunities.
The small, but attractive house they found in St. Paul had been stripped of its millwork, built-ins and much of its Arts and Crafts charm during the 1950s. Architect David Heide made it his mission to put the charm back into the bungalow while creating the open living spaces desired for the couple's more modern way of life. The challenge was to create these open spaces in a vintage house without compromising its historic structure."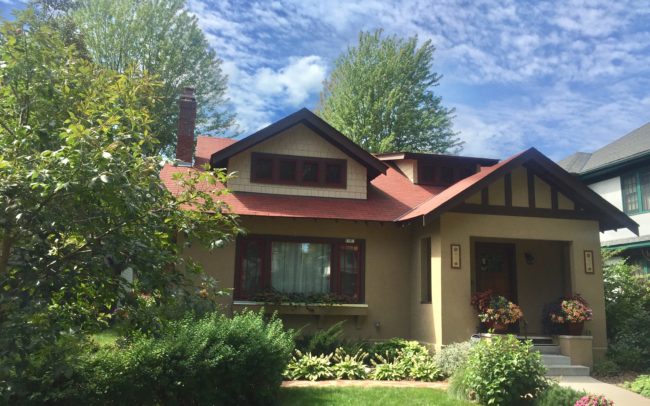 Montrose Place Bungalow
Other projects in Downsize by Sheri Koones include an energy efficient home in Florida, an off-the-grid building Nova Scotia, Canada, and a Passive House (PH) in Portland.
The Downsize book is perfect for anyone who is interested in efficient design and decoration as long as your overall goal is one word: small! But, as Koones makes perfectly clear, small is mighty when space + possessions are in harmony.