Tangletown Mediterranean Villa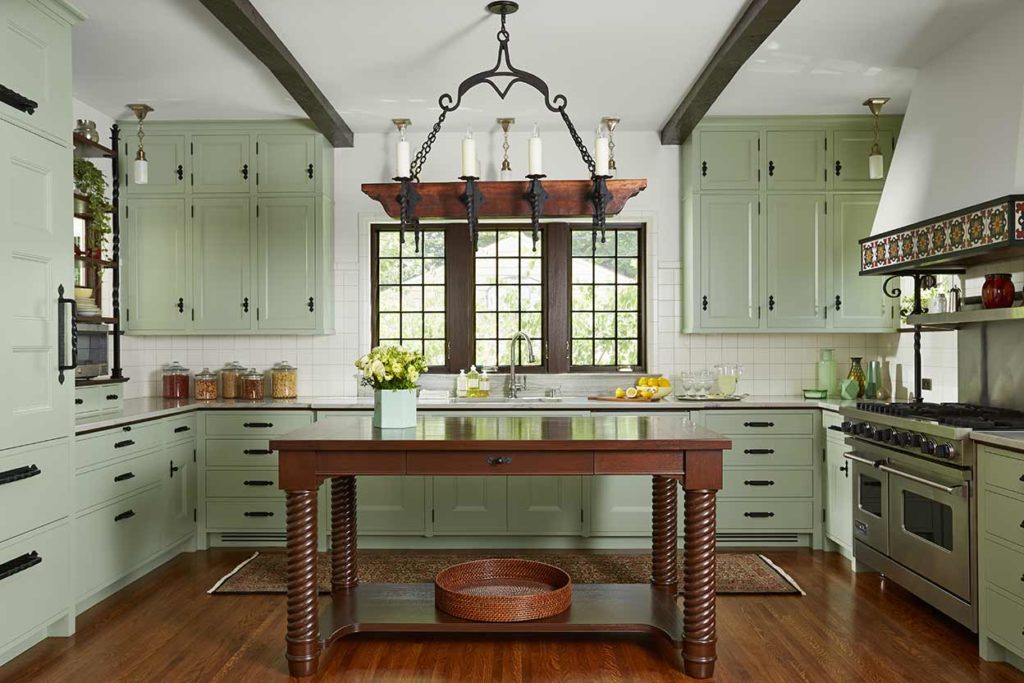 When this Mediterranean Villa-style house burned, the loss to the family was painful and disorientating. Consuming the roof and much of the second floor, the fire was terrible enough. Water damage throughout the rest of the house necessitated extensive reconstruction.
Our clients wanted to remain true to the building's original 1928 design while making thoughtful changes to outdated areas of the building. The original kitchen was small, cramped, and didn't meet the needs of a modern family. A family room occupied the original attached garage; sitting at grade, the room was cold, poorly finished, and had no relationship to the kitchen.
We raised all to one level and switched the location of the family room and kitchen, improving circulation throughout the entire area. The kitchen and dining room remain connected by a new butler's pantry. All rooms have a continuity of materials, so the space feels contiguous rather than disjointed.
In old houses, there was a hierarchy of materials defining 'front of house' from 'back of house'. This is always an interesting consideration when modifying these spaces—not obliterating the original intent. In the case of this building, ornamental ironwork plays a prominent role and the woodwork throughout the entry, living and dining rooms is dark mahogany. By creating a painted kitchen with elements of mahogany and iron, the quality of finishes is elevated to integrate with building's Mediterranean design aesthetic. Other designs take their cue from elements elsewhere in the house. For example, the adzed beams are inspired by those in the living room.